Varnished Coils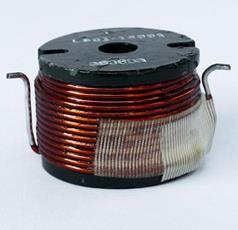 Varnishes may be dipped brushed, sprayed or vacuum impregnated and/or baked on to our coils. The coil may be bobbin wound or bobbin-less. Our typical free form, bobbin-less coils will range in size from 2 AWG to 50 AWG, depending on customer design specifications. Those are only a handful of applications Sag Harbor Industries has perfected over the years.
There are several reasons for using varnished coils in an application. First of all, a varnished coil is well protected from moisture or dirt that could lead to corrosion and completely ruin the coil's functionality over time. Varnish on a coil also helps to protect it from mechanical damage because the varnish coats over the coils bare metal and provides a strong layer of defense from external forces. Finally, a varnish coil has better insulation and conductive properties than an unvarnished one. Particularly in applications where the coil will be exposed to harsh conditions, a varnished coil is the best way to go.
Companies trust Sag Harbor to provide them with varnished coils because of our many years of experience and our vast expertise in this field. We know what formulas to use for each application and type of coil, so we are able to make varnished coils that stand up well in their final application.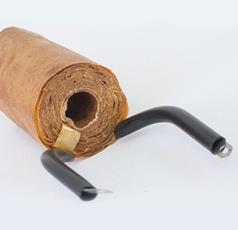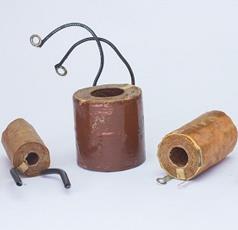 Coils and More
If you're looking for more than just varnished coils, Sag Harbor is the right place for you. The coils that we manufacture include:
We also manufacture UL insulation systems, complete cable assemblies, and even custom coils. It's our firm belief that excellent customer service is the key to a good business, so we do whatever we can to answer your questions and meet your needs in a timely manner. For over 75 years we've created excellent products that people can depend on. We don't just want to meet the standards or beat the status quo, we want our reputation for quality to be backed up by the products that we manufacture.
That's The Sag Harbor Advantage
Details of Sag Harbor Varnished Coils Capabilities
Varnished Coil Catagories

Electric Coils, Encapsulated Coils, Field Coils, Molded Coils, Self-Supported Coils, Solenoid Coils, Harsh Environement Coils, Air Coils

Terminations

Soldered Lead Wires, Welded Lead Wires, DIN terminals, Tab Terminals, Crimped terminals, Stripped & tinned Magnet Wire

Wire Size
2AWG - 52AWG
Wire Materials
Copper, Brass, Aluminum, Copper Clad Aluminum, Copper Nichol Alloys, Copper Tin Alloys, Silver, Gold, Stainless Steel
Wire Insulation Materials
Polyurethane, Polyester, Polyesterimide, Polyimide and combinations of these
Coil Temperature Ratings
105⁰C - 240C⁰
Bobbin Materials
Nylon 6/6, Glass filled nylon 6/6, Glass Filled PBT, Glass Filled PET(Rynite), Glass Filled PPS (Ryton), Liquid Crystal Polymer, Thermosetting Polymer, Phenolic, Glass filled DAP
Varnished Coil Finish
Baked varnish, Air-Cured Varnish, Epoxy-Glass Varnished Wrapped, Cotton-Varnish, Tape Wrapped, Vacuum Impregnation
Varnish Materials
Dolhp's Family of Varnishes
Encapsulation Material
Various Epoxies
U.L. Insulation Systems
Class B, F, H
Yokes and Frames
C and D type Frames along with Custom Yokes