Self Supported Coils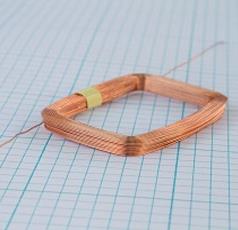 Self-supported coils (air coils) are the solution to uncommon, irregular or bobbin-less custom applications where space may be a concern. Sag Harbor Industries has the capacity to wind a wide variety of self-supported coils to meet your critical precision needs, special considerations and volume production requirements.
A self-supported coil is wound using a bondable magnetic wire, eliminating the need for a bobbin when space is limited. During manufacturing, this bonding is made possible by either heating the material in an industrial oven or through an induction process that uses solvents. Without a bobbin in the way, the coil can be wound even closer to the metal portion of a circuit. This close proximity enhances the magnetic possibilities in any application.
Coils for Every Application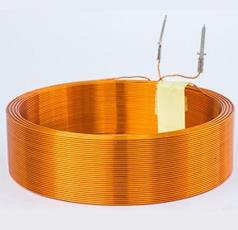 Here at Sag Harbor Industries, we are proud to manufacture and sell a complete lineup of coils to many different industries across the country. We manufacture everything from self-supported coils to field coils, solenoid coils, encapsulated coils and more. Besides coils, we also offer full assemblies and other important products like transformers. We can be your single source for coils and related products. With fast response times and nationwide distribution, you'll receive the parts you need when you need them so that your production isn't slowed down while you wait for components.
Custom Coils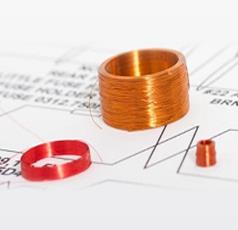 In case you don't see exactly what you need for your product or application in our lineup, we also offer custom coil design and manufacturing services. Just provide us with your specifications, and our in-house engineering team can get to work on a coil that will be the right solution. We can do all of the tooling our own facility and create a large volume production process for your custom coils that keeps the project fast and affordable. Contact us today to learn more!
That's The Sag Harbor Advantage
Details of Sag Harbor Self Supported Coils Capabilities
Coil Catagories

Electric Coils, Encapsulated Coils, Field Coils, Molded Coils, Self-Supported Coils, Solenoid Coils, Varnished Coils, Harsh Environment Coils, Air Coils

Terminations

Soldered Lead Wires, Welded Lead Wires, DIN terminals, Tab Terminals, Crimped terminals, Stripped & tinned Magnet Wire

Wire Size
2AWG - 52AWG
Wire Materials
Copper, Brass, Aluminum, Copper Clad Aluminum, Copper Nichol Alloys, Copper Tin Alloys, Silver, Gold, Stainless Steel
Wire Insulation Materials
Polyurethane, Polyester, Polyesterimide, Polyimide and combinations of these
Coil Temperature Ratings
105⁰C - 240C⁰
Bobbin Materials
Nylon 6/6, Glass filled nylon 6/6, Glass Filled PBT, Glass Filled PET(Rynite), Glass Filled PPS (Ryton), Liquid Crystal Polymer, Thermosetting Polymer, Phenolic, Glass filled DAP
Coil Finish
Over-Molded, Transfer molded, Poured Epoxy, Baked varnish, Air-Cured Varnish, Epoxy-Glass Wrapped, Cotton-Varnish, Tape Wrapped
Molding Materials
Rynite®(PET), Ryton®, Zytel® (nylon), Farboset
Encapsulation Material
Various Epoxies
U.L. Insulation Systems
Class B, F, H
Yokes and Frames
C and D type Frames along with Custom Yokes