Field Coils
Perfect fit, precision winding and reliable performance are critical to our customers products. For over 75 years, Sag Harbor Industries has been designing, redesigning and reimagining field coils with our customers with superb results.
Our experience and track record of innovative solutions allows us to offer you versatility and depth of knowledge not easily matched in the industry. Some of our field coil competencies:
Field Coil Services Offered:
Shunt, series, tapered or untapered, compound, rotating and interpoles
Edge wound, strap wound, flat wound, layer wound and random wound
Fine wire to heavy duty power coils
Dedicated tooling
Free form specialization
Types of Field Coils
Field coils are a large category of coils. We offer all types, custom created to our customers' exacting specifications. Some of the types of field coils we manufacture for our customers are:
Encapsulated
Glass taped
Tape wrapped
Injection molded
Transfer molded
Loose wound, bobbin wound or self-supported
Field Coil Industry Usages
Electric motors
Generators
Electric brakes
Starter motors
Magnet coils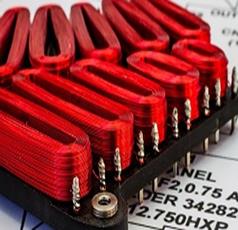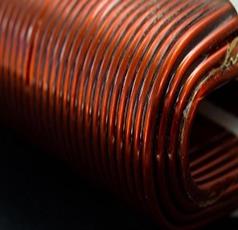 Quality Assurances
We place a priority on quality. Our coils are produced in compliance with our ISO 9001:2015 certification. We maintain the absolute highest quality control measures to ensure customer satisfaction. Our self-auditing and inspection techniques are rigorous and thorough. Our team undergoes training and certification programs to ensure expert craftsmanship.
Our ISO 9001:2015 certification gives our customers the confidence that our production facilities, our internal and external auditing methods and our quality control procedures meet or exceed international standards. We consistently rank in our customer's "Highest Vendor Ratings". From product conception to application, our goal is to produce the highest quality product; as well as to deliver it on the designated date consistently and to continually improve in every aspect of our business.
Value Added Services
Value-added services are available per your requirements and at the customer's request.
JIT/KanBan system options at our customer's preference
RoHS compliance at your request
24-hour response time when responding to feedback
The products we make are completely proprietary and never compromised
Personal and direct service with on-site communication
Teamwork between us and you, with superior performance being the goal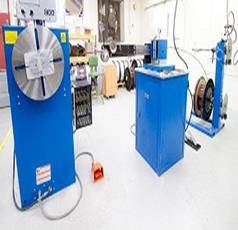 Made in America
Sag Harbor Industries is a conscientious manufacturer. As a quality first company, the workmanship of our products is just as important as its price. The quality of American made products is second to none. Our customers can be assured that not only are Sag Harbor Industries products Assembled in America, they are also Made In USA, and we wear that distinction proudly.
That's The Sag Harbor Advantage
Details of Sag Harbor Field Coils Capabilities
Field Coil Catagories

Encapsulated Field Coils, Molded Field Coils, Self-Supported Field Coils, Varnished Field Coils, Harsh Environement Field Coils

Terminations

Soldered Leads, Welded Leads, DIN terminals, Tab Terminals, Crimped terminals, Stripped & tinned

Wire Size
2AWG - 52AWG Round; Square and Rectangular Available
Wire Materials
Copper, Brass, Aluminum, Copper Clad Aluminum, Copper Nichol Alloys, Copper Tin Alloys, Silver, Gold, Stainless Steel
Wire Insulation Materials
Polyurethane, Polyester, Polyesterimide, Polyimide and combinations of these. Custom Insulation
Coil Temperature Ratings
105⁰C - 240C⁰
Bobbin Materials
Nylon 6/6, Glass filled nylon 6/6, Glass Filled PBT, Glass Filled PET(Rynite), Glass Filled PPS (Ryton), Liquid Crystal Polymer, Thermosetting Polymer, Phenolic, Glass filled DAP
Field Coil Finish
Over-Molded, Transfer molded, Poured Epoxy, Baked varnish, Air-Cured Varnish, Epoxy-Glass Wrapped, Cotton-Varnish, Tape Wrapped
Molding Materials
Rynite®(PET), Ryton®, Zytel® (nylon), Farboset
Encapsulation Material
Various Epoxies and Varnishes
U.L. Insulation Systems
Class B, F, H