Cable Assemblies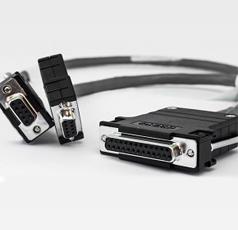 Our custom cable assemblies and wire harnesses are produced for a wide variety of applications and for a number of different industries:
Automated wire processing
Custom wire harnesses
Automated crimping
Flat cables
Industrial harnesses
Lead wires
Lead bundles
Vehicle wire harnesses
Machine Wire Harnesses
Electro-mechanical harnesses
Security system wire harnesses
Marine Harnesses
Specialized Tooling
Tooling has always been a special concern of our customers. Many of our competitors have to outsource their tooling, which adds time to project completion as well as adding to the cost. Our in-house tooling facilities remove those concerns pertaining to their custom cable harness orders.
From pre-production to high volume production, we have the capacity to develop custom, specialized tooling and fixtures, often within only a few hours' time. Our machinists and engineers work closely together to ensure proper fit, form and function of all specialized tooling for your custom cable harness requirements. The result is a streamlined, highly efficient production process. These are only a few of our built in, value added service which we offer our customers.
Precision Equipment
We believe that the finest craftsmanship comes from having the finest precision equipment available. We have teamed up with some of the biggest names in the industry in order to provide you with the finest components.
To name a few:
AMP/Tyco
Komax
Schleuniger
Eubanks
Molex
Patton-McGuire
Brady
Applicators: Tyco/Amp, Delphi/Packard, Molex, K&S, Panduit, 3M, etc.
Quality Assurances
We place a premium on quality. Our custom cable harness and assembly production is in compliance with our ISO 9001:2015 certification. We maintain the absolute highest quality control measures to ensure customer satisfaction. Our self-auditing and inspection techniques are rigorous and thorough.
The products we make are completely proprietary. Our team undergoes training and certification programs to ensure expert craftsmanship. We strive for excellence in customer service and quality in product delivered.
Value Added Services
Value-added services are available per your requirements and at the customer's request.
JIT/KanBan system options at our customer's preference
RoHS compliance at your request
24-hour response time when responding to feedback
The products we make are completely proprietary and never compromised
Personal and direct service with on-site communication
Teamwork between us and you, with superior performance being the goal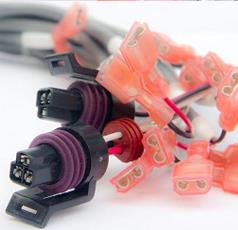 Made in America
Sag Harbor Industries is a conscientious manufacturer. As a quality first company, the workmanship of our products is just as important as its price. The quality of American made products is second to none. Our customers can be assured that not only are Sag Harbor Industries products Assembled in America, they are also Made In USA, and we wear that distinction proudly.
That's The Sag Harbor Advantage