Transformers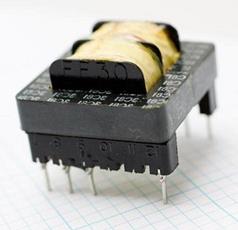 Sag Harbor Industries has the experience as well as facilities to handle all of your custom built:
Transformers
Power Supplies
Chokes
Custom Transformer Services
Our custom transformer services include:
Low-High Voltage
Single and Three Phase
Up To 5 KVA Maximum
Multi-Tap - Multi-Winding and Power Transformers
Ignition Transformers and Negative Ion Power Supplies
Ultra Miniature- Sub-Miniature - Miniature - Toroidal
PC Mount Configurations
Ferrite Core Toroidal Transformers
Potted - Paper Layer Wound - Wax and Epoxy Impregnated
Open Frame and Laminated
Universal (Pie) Windings
Quality Assurances
We place a premium on quality. Our custom cable harness and assembly production is in compliance with our ISO 9001:2015 certification. We maintain the absolute highest quality control measures to ensure customer satisfaction. Our self-auditing and inspection techniques are rigorous and thorough.
The products we make are completely proprietary. Our team undergoes training and certification programs to ensure expert craftsmanship. We strive for excellence in customer service and quality in product delivered.
Value Added Services
Value-added services are available per your requirements and at the customer's request.
JIT/KanBan system options at our customer's preference
RoHS compliance at your request
24-hour response time when responding to feedback
The products we make are completely proprietary and never compromised
Personal and direct service with on-site communication
Teamwork between us and you, with superior performance being the goal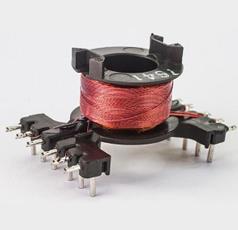 Made in America
Sag Harbor Industries is a conscientious manufacturer. As a quality first company, the workmanship of our products is just as important as its price. The quality of American made products is second to none. Our customers can be assured that not only are Sag Harbor Industries products Assembled in America, they are also Made In USA, and we wear that distinction proudly.
That's The Sag Harbor Advantage
Details of Sag Harbor Transformers
Coil Catagories

Electric Coils, Encapsulated Coils, Field Coils, Molded Coils, Self-Supported Coils, Solenoid Coils, Varnished Coils, Harsh Environement Coils, Air Coils

Terminations

Soldered Lead Wires, Welded Lead Wires, DIN terminals, Tab Terminals, Crimped terminals, Stripped & tinned Magnet Wire

Wire Size
2AWG - 52AWG
Wire Materials
Copper, Brass, Aluminum, Copper Clad Aluminum, Copper Nichol Alloys, Copper Tin Alloys, Silver, Gold, Stainless Steel
Wire Insulation Materials
Polyurethane, Polyester, Polyesterimide, Polyimide and combinations of these
Coil Temperature Ratings
105⁰C - 240C⁰
Bobbin Materials
Nylon 6/6, Glass filled nylon 6/6, Glass Filled PBT, Glass Filled PET(Rynite), Glass Filled PPS (Ryton), Liquid Crystal Polymer, Thermosetting Polymer, Phenolic, Glass filled DAP
Coil Finish
Over-Molded, Transfer molded, Poured Epoxy, Baked varnish, Air-Cured Varnish, Epoxy-Glass Wrapped, Cotton-Varnish, Tape Wrapped
Molding Materials
Rynite®(PET), Ryton®, Zytel® (nylon), Farboset
Encapsulation Material
Various Epoxies
U.L. Insulation Systems
Class B, F, H
Yokes and Frames
C and D type Frames along with Custom Yokes