PCBS & Box Build Assemblies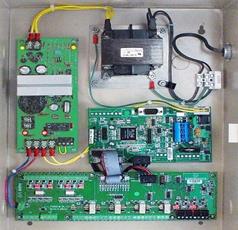 At Sag Harbor Industries, custom Printed Circuit Board manufacturing is one of our core competencies. Our production facilities are prepared to handle your every custom PCB manufacturing need.
In addition, we offer Box Build assembly services for a wide variety of industries. Our engineers team with you every step of the way. Every assembly that leaves our facilities meets or exceeds customer specifications and must pass a series of comprehensive inspections.
We believe in being flexible. By offering fast turnaround, quality assurances and an array of contracting services, we aim to be the "perfect fit" for our customers assortment of needs.
Services
Some of our PCB and Box Build services include:
Populated per your specifications
Turn-key and/or kitted options available
Prototype and product development assistance
Single-sided and double-sided surface mount (SMT) PCB assembly
Thru-hole insertion services
Clean and function testing
Burn-in services
We also have production facilities for lead, general component and DIP insertion. Wave Soldering, conformal coating and/or encapsulation are also some of our many production capabilities.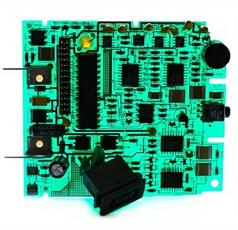 Our Facilities
Sag Harbor Industries employs:
Tape controlled sequential semi-auto component forming and insertion equipment
Computerized Automatic Rework System and Automatic Tool Changer
Automatic pick and place equipment
16"x16" maximum board size
Volume Production
Our facilities are as flexible as they are nimble. We have the capacity to produce PCB assemblies in low volume (or prototype) runs, medium or high volumes to best fit your needs.
Certified Quality System
Our ISO 9001:2008 certification gives our customers the quality assurances they need. Our internal inspection, self-analysis and documentation procedures conform or exceed the internationally agreed standards set forth by the International Organization for Standardization.
We offer RoHS compliance upon request. Our PCB's are manufactured using environmentally friendly no-clean flux exclusively. From planning to implementation, Sag Harbor Industries has the quality control in place to deliver your products as you need them, when you need them.
Quality Assurances
We place a premium on quality. Our custom cable harness and assembly production is in compliance with our ISO 9001:2008 certification. We maintain the absolute highest quality control measures to ensure customer satisfaction. Our self-auditing and inspection techniques are rigorous and thorough.
The products we make are completely proprietary. Our team undergoes training and certification programs to ensure expert craftsmanship. We strive for excellence in customer service and quality in product delivered.
Value Added Services
Value-added services are available per your requirements and at the customer's request.
JIT/KanBan system options at our customer's preference
RoHS compliance at your request
24-hour response time when responding to feedback
The products we make are completely proprietary and never compromised
Personal and direct service with on-site communication
Teamwork between us and you, with superior performance being the goal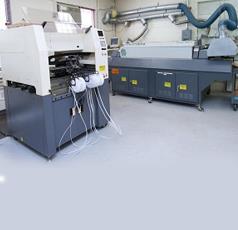 Made in America
Sag Harbor Industries is a conscientious manufacturer. As a quality first company, the workmanship of our products is just as important as its price. The quality of American made products is second to none. Our customers can be assured that not only are Sag Harbor Industries products Assembled in America, they are also Made In USA, and we wear that distinction proudly.
That's The Sag Harbor Advantage